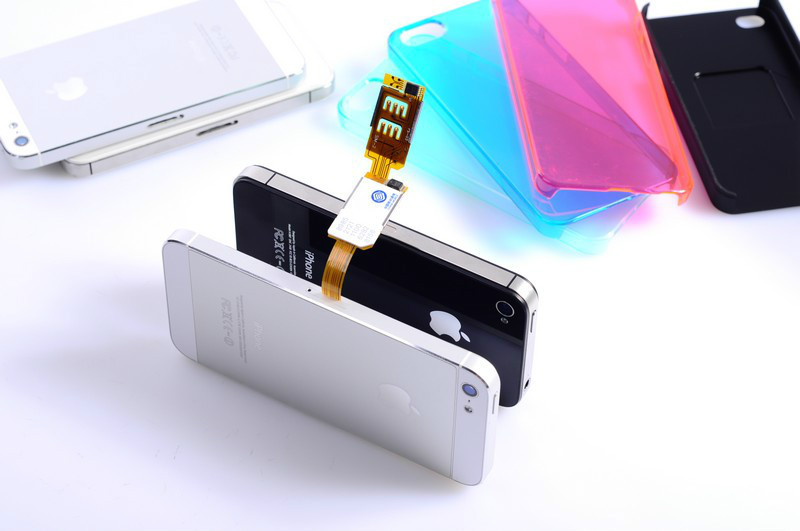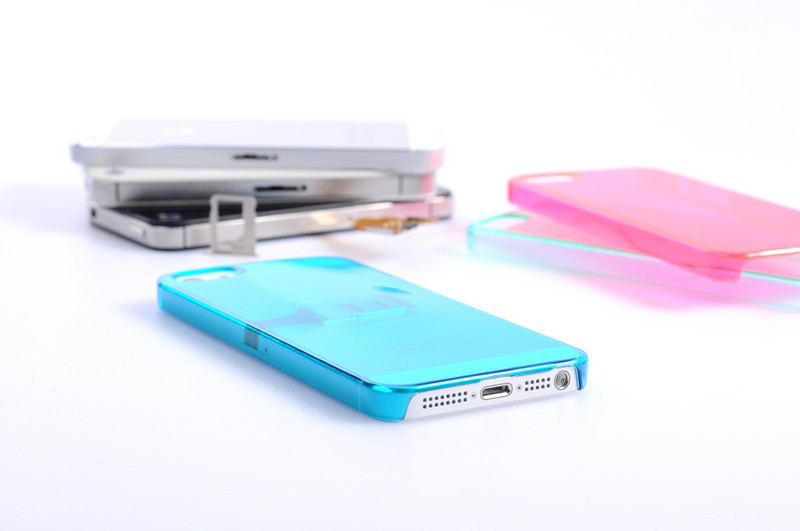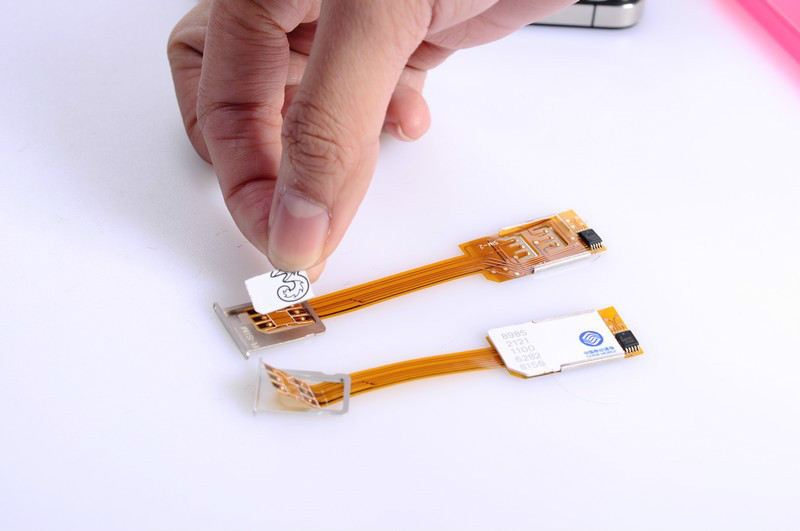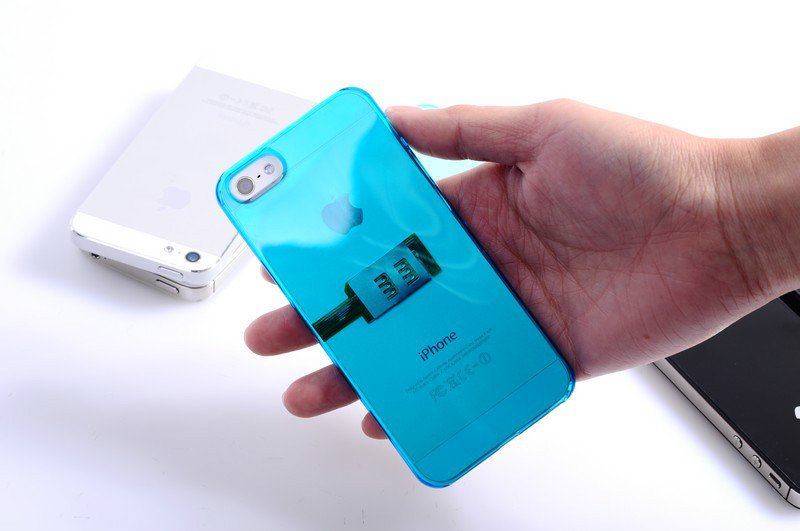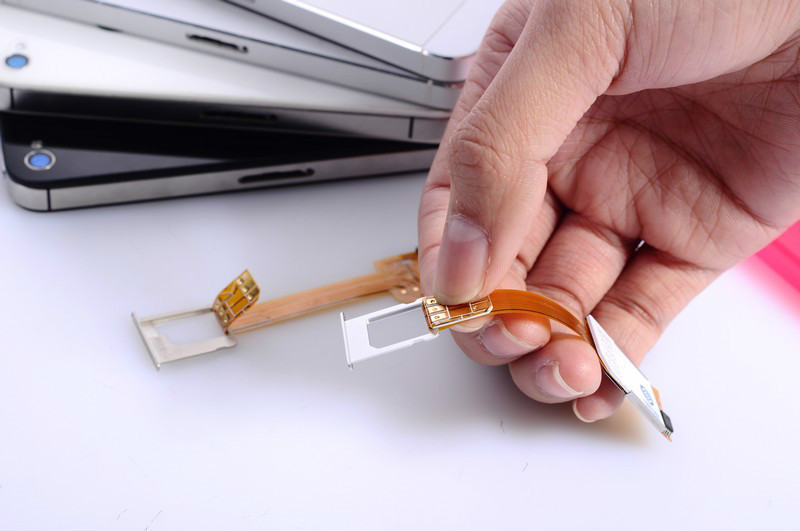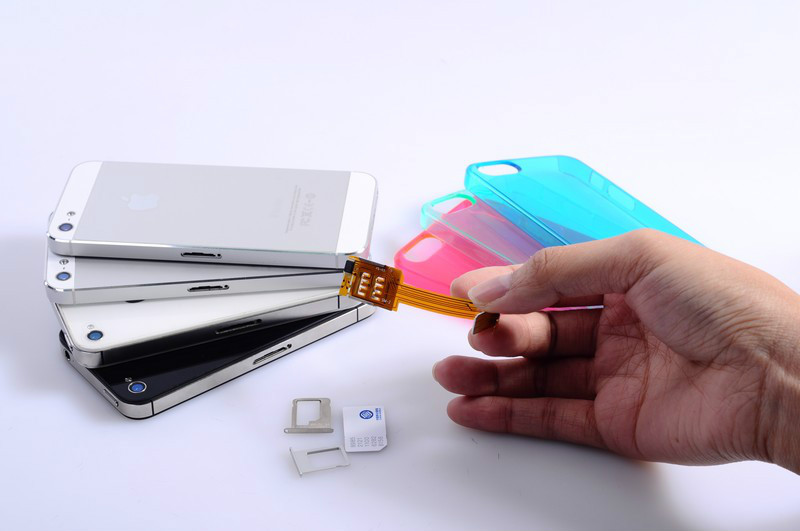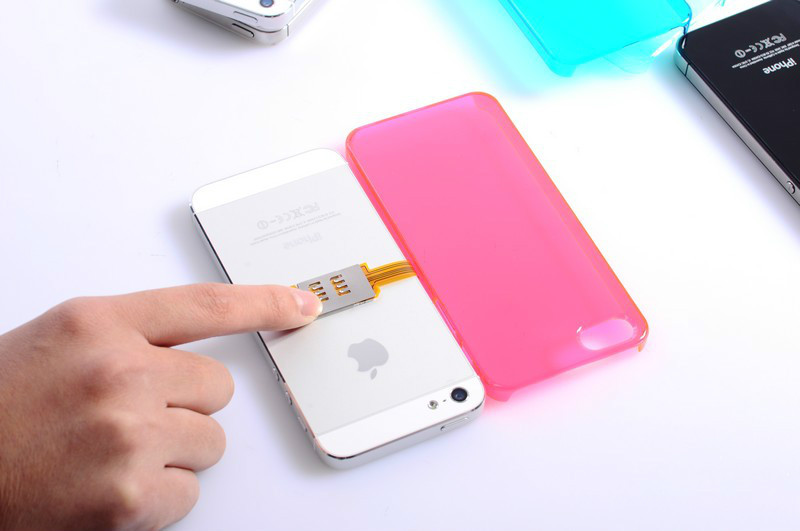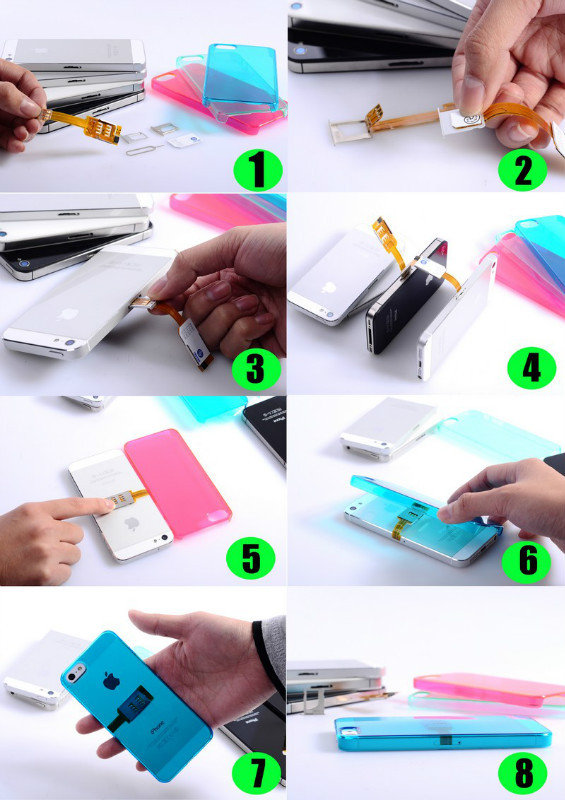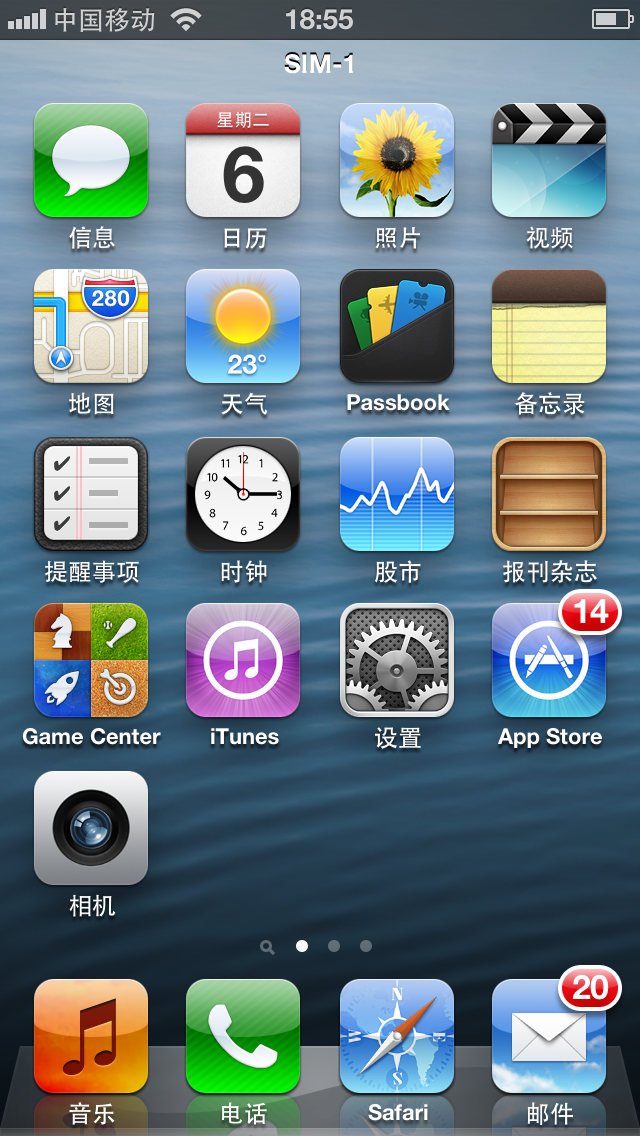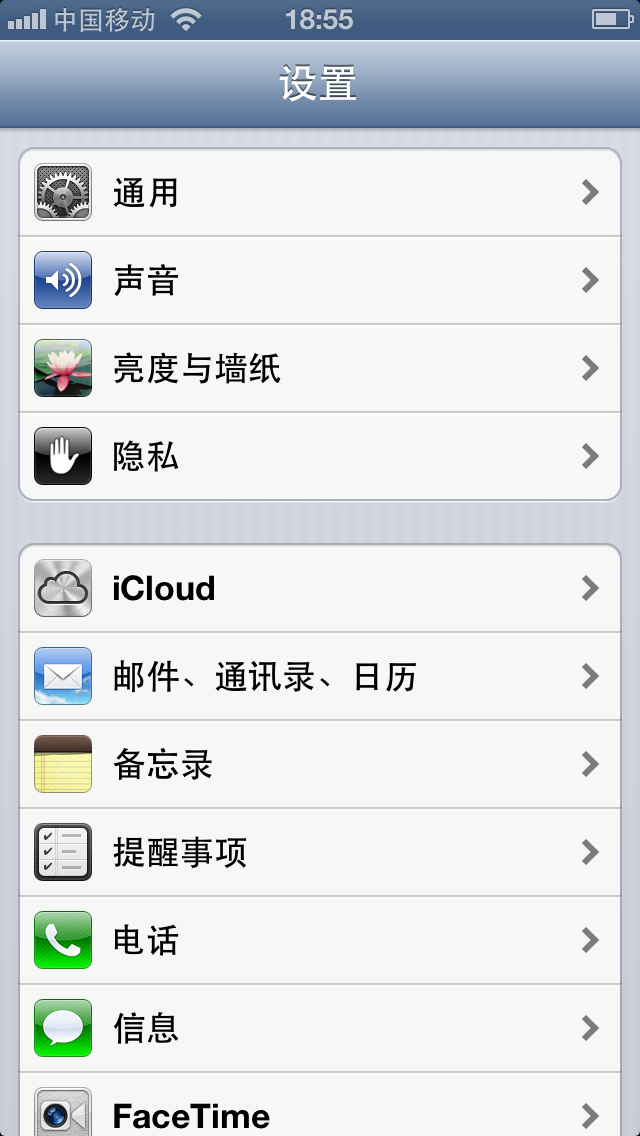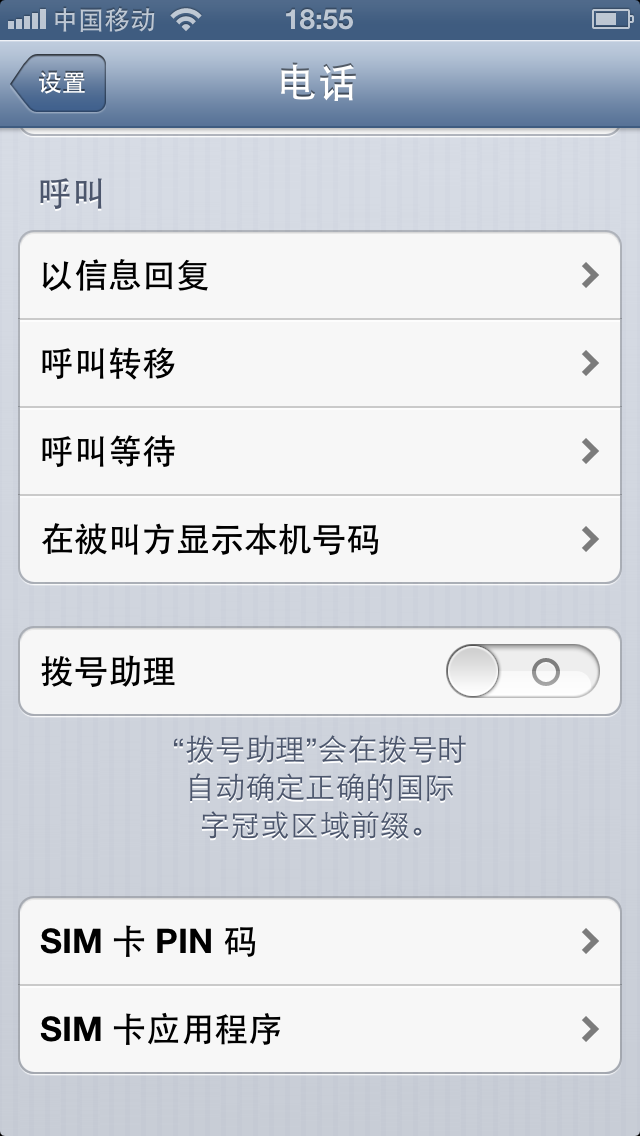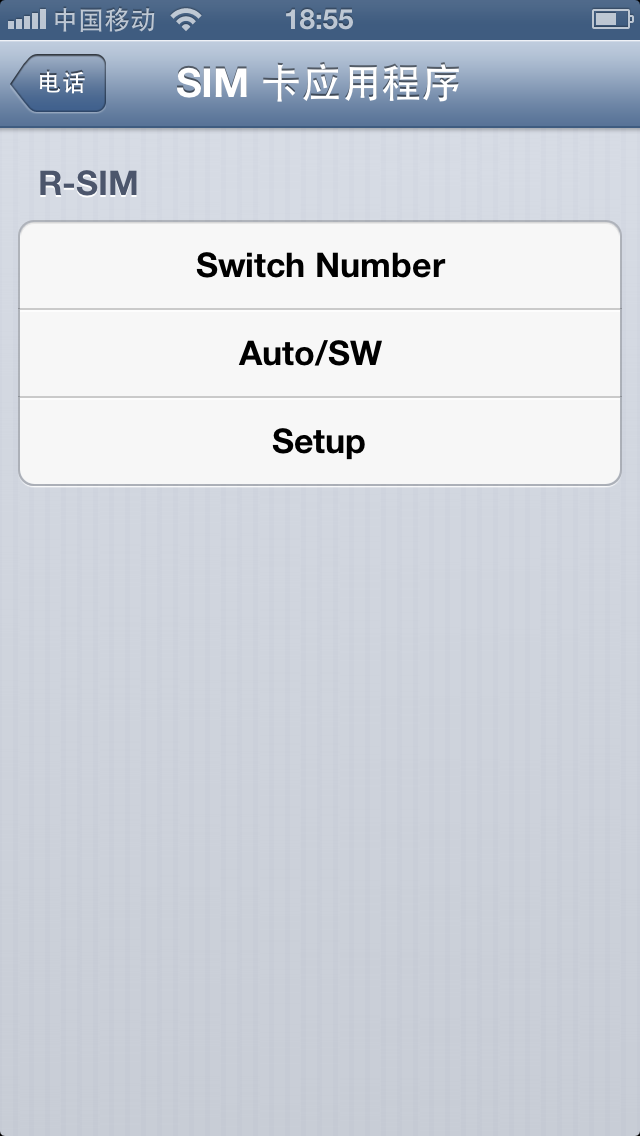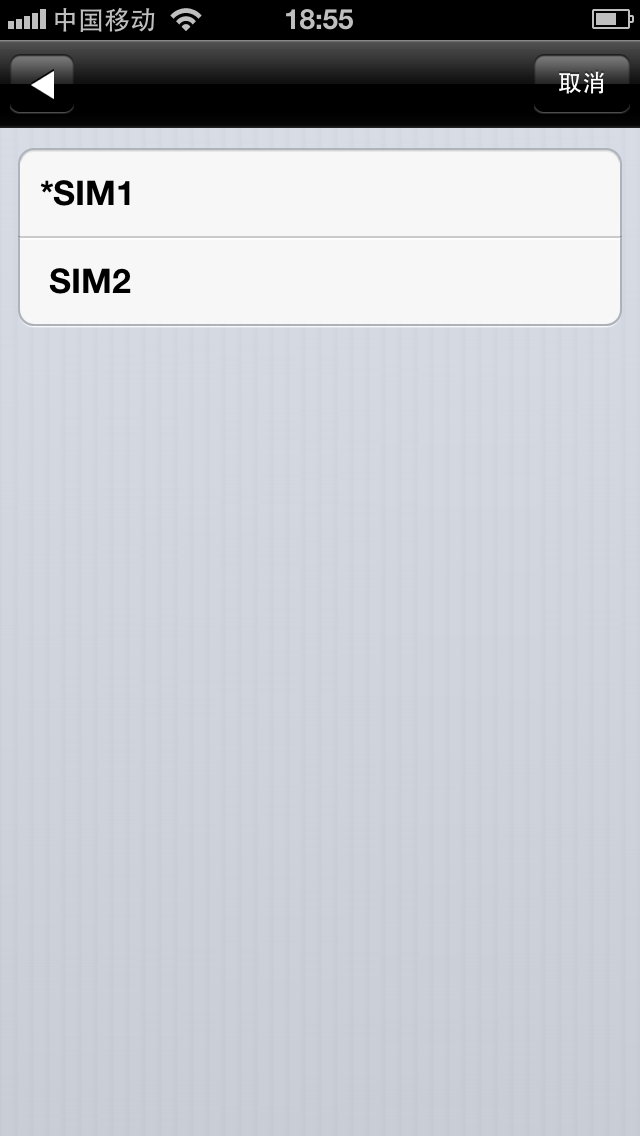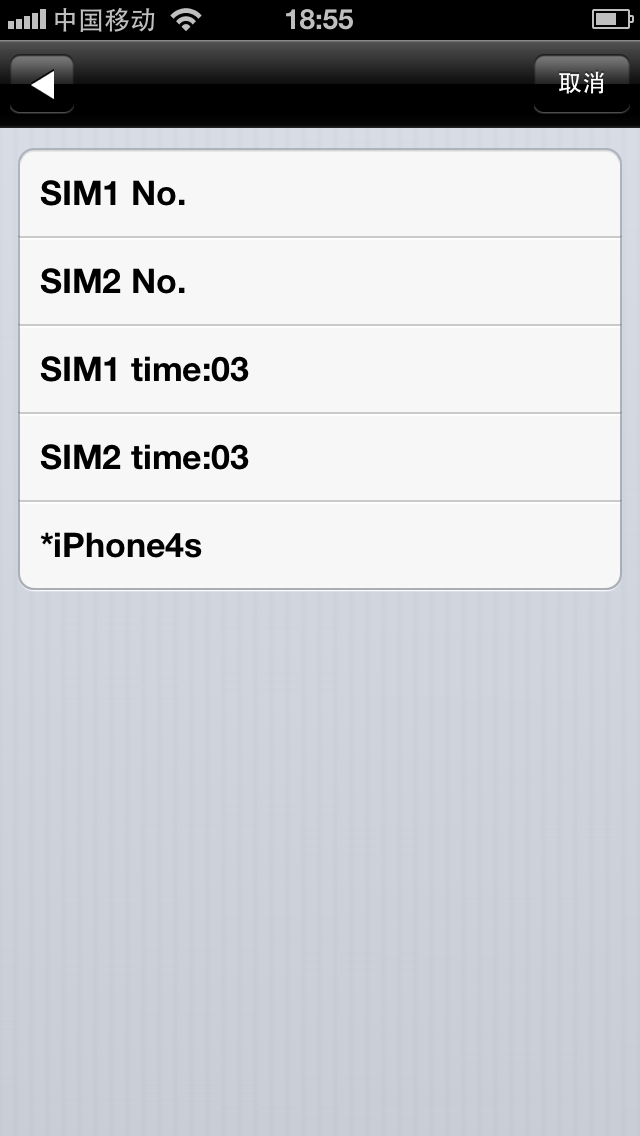 No JAILBREAK needed, No Software to install, Works on ALL iPhone new firmware versions This Dual SIM case foriPhone5/4S/4 simply makes life very simple , Let`s say you can happily use 2 SIM CARDs in your iPhone5/4S/4,SIM Bank to avoid misplacing your 2nd SIM, Never carry 2 Phones around anymore, Manage your private and business numbers. Supports 2 SIMCARDS, Comes with Scratch Proof Case
Most cases are designed for the sole purpose of protecting a smartphone from getting scratched. This latest case for the iPhone5/4S/4 has a second function. That is to provide an area to hold a pair of SIM cards allowing the iPhone5/4S/4 to be used with dual SIM cards rather than a single SIM card.
To get the dual SIM cards connected to the iPhone5/4S/4 / a ribbon cable is provided that you insert in to the microSIM slot. This then folds around the back of the iPhone5/4S/4 to a place where the case holds them in to position.
The adapter provides a way to switch between SIM cards without switching the iPhone5/4S/4 off which is handy for times when you want to use more data for example, or switch to a SIM card that has more text messages available.
Lets say you have a unlocked iPhone5/4S/4 and posses more than one network simcard and wish to swap the network simcards around from diffrent providers be it any reason you like.
Currently by phyically switching network simcards manually can get complicated and become time cumsuming and can cause damage to the iPhone5/4S/4 sim gate and internal click in mechanism.
You may want to be able to swap simcard many times a day as and when you need to use your other network simcard.
How to set-up your DUAL SIM adaptor
_________________________________________
- Home ==> settings ==> Phone ==> SIM Applications: select your desire SIM card
(If you don't want it to select SIM card for you when the signal is low, please don't select "auto/SW)
Note once you've chosen to another sim card, it will have a message "No SIM Card installed", please wait 1 or 2 minutes, it needs aound 1 ~ 2 minutes to search, during this time, "No SIM" will appear in the top right of your iphone's screen.
+ Support UMTS/3G Cards and 3G Networks
+ STK Menu
+ A very simple Powerful STK menu to select default number for making calls, use any of the 2 numbers to make call at any time and divert the primary number to receive calls on both numbers.
Product particular introduction:
1. Two numbers in one card (Most practical function design).
2. Special double modes function.
3. Invisible number - Temporary not connected function.
4. Extended support to multi SIM card.
5. Maintain Original SIM card STK menu function.
6. Two number auto switch on line, easily set the on line time.
7. Display the on line number in screen.
8. Keep Call records function.
9. Support GSM and 3G-USIM card.
+ Very simple operation, Easy Plug-&-Play
This accessory is compatible with:
- iPhone5/4S/4(Firmware All Versions ) This is an UPDATED Firmware that SUPPORTS iPhone5/4S/4 without Rebooting ( Please if your network SIM card is old version then foriPhone5/4S/4 you might to do air-Plane Mode when you switch