R-SIM 9 GOLD (GOLD version)
At present in the market, It's the most stable unlock card that iPhone 5 c / 5 s can be general in 7.1 7. X with IC solution, R - SIM brand and Sales Volume determine the market orientation, R - SIM set multiple technical strength,The first team crack iPhone 4s unlock, the first team crack 4 s / 5/5 c / 5 s general unlock, the first team crack i5 Sprint unlock, and the first team successfully crack iOS7.1 system unlock. R - SIM9 GOLD Born to iOS: 7.1-7 X system, it is R - SIM9 PRO upgrade version, It's more simple and convenient that brand new packaging design for volume and use,reduce the transport volume and weight, saving the purchasing cost for foreign customers. R - SIM9 pro, one of the largest card series in the market, counterfeit rampantly, its quality seriously affect the brand, caused severe damage to the customers,the R - SIM9 GOLD has better security identification mark,and customers can be more easier to distinguish between fake and real items(Purchase R-SIM9 GOLD identify key points:
1. Scraping the anti-counterfeiting code on the package label and verify to www.r-sim.me
2.Mention the latest trademark packaging R - SIM, The shape is RGKNSE logo design, the packaging has RGKNSE and graphics trademark signs,it's infringement if fake) please refuse fake, support for real, abide by the intellectual property right.
How to use Rpatch for R-SIM Mini2 3G/4G SIM Card?
Relative market existing iOS7.1 unlock card, we have improved the following functions:
1. R - sim9 GOLD support iOS 7.1-7 X, launched iOS7.1 unlock card first in the world, big brand and strength witness!
2. R - sim9 GOLD with professional activation iOS7.1-7. X Rpatch, and Rpatch professionally associated with R - SIM9GOLD to unlock 3 g / 4 g sim card that the global operators launched.
3. Our iC power consumption is the lowest power consumption, which is out of reach for other card!
4. We have the R - SIM9 PRO quality and customer credit recognition, proof of the sales, the stability of the program conquered customers, R - SIM9 GOLD is on the basis of R9PRO and update the program.
5. R - SIM9 GOLD owns new packaging design, iconic patent,what's more,it's cheap, useful and practical!
6. Relative market same price card, R - SIM9 GOLD have professional after-sales service and brand support, perfect operating instructions, the professional product guide web site, www.rsim5.com, R - SIM9 GOLD, you deserve!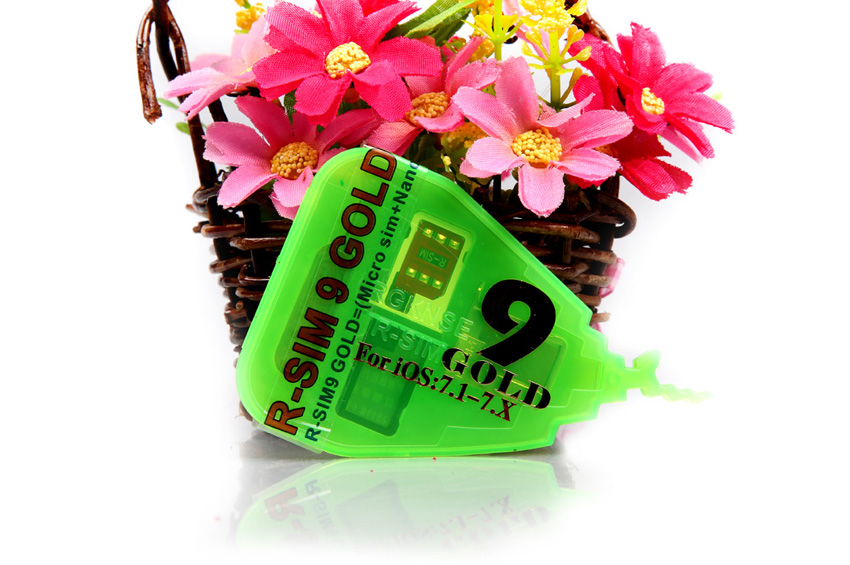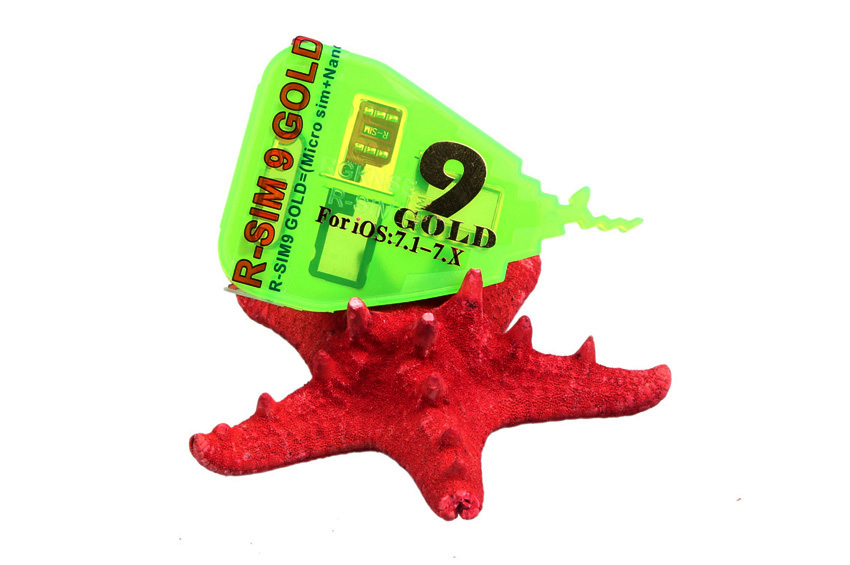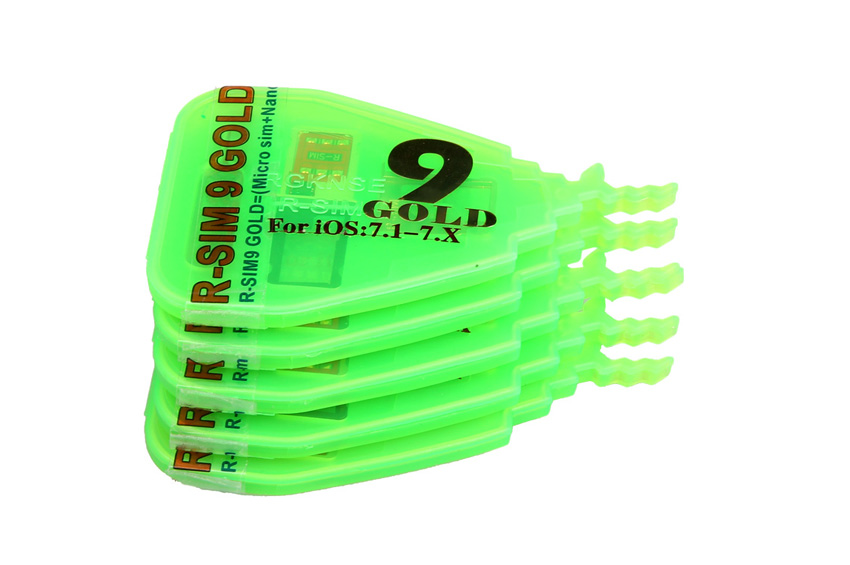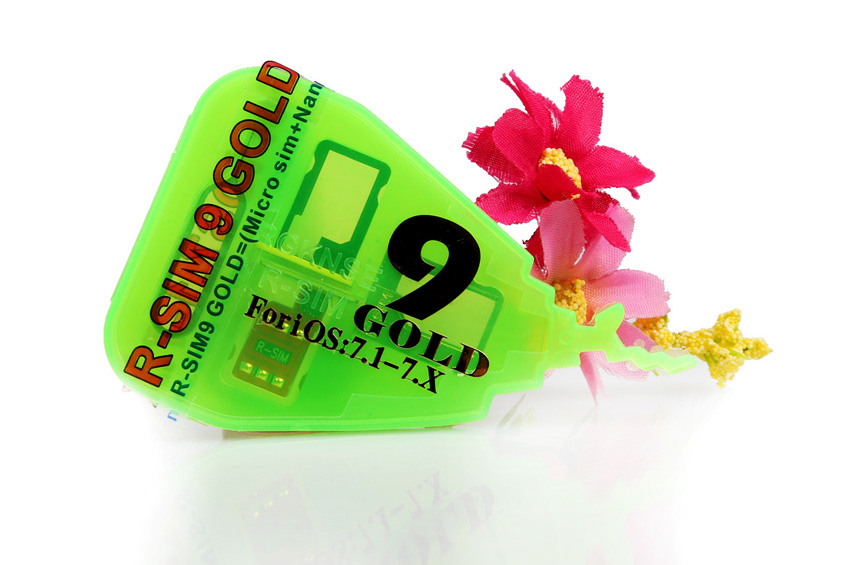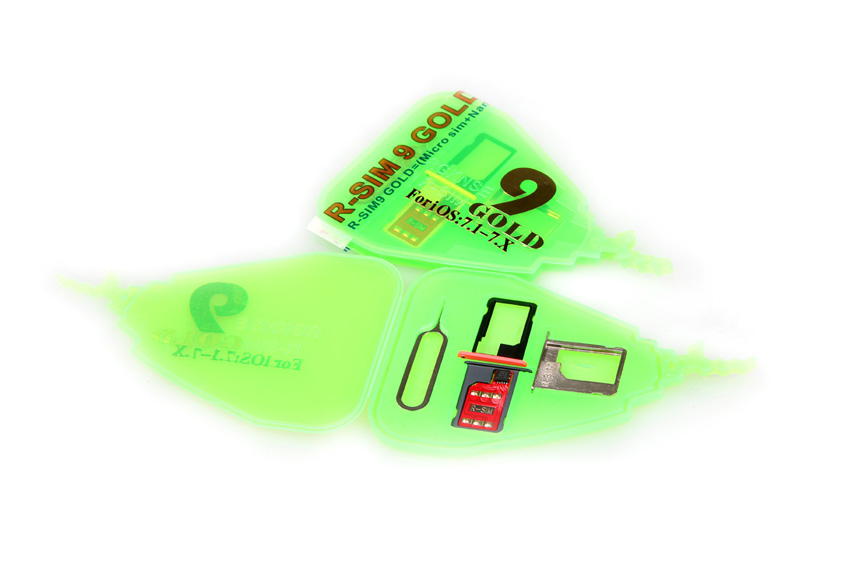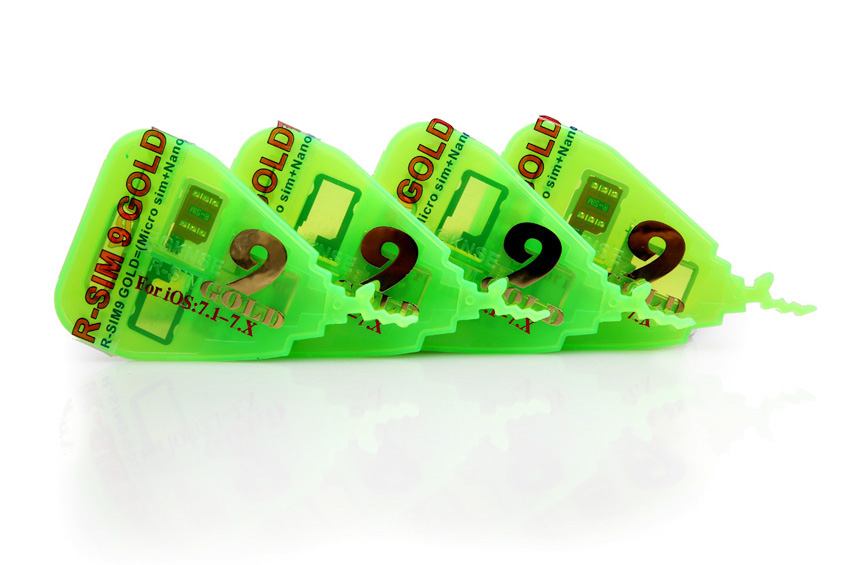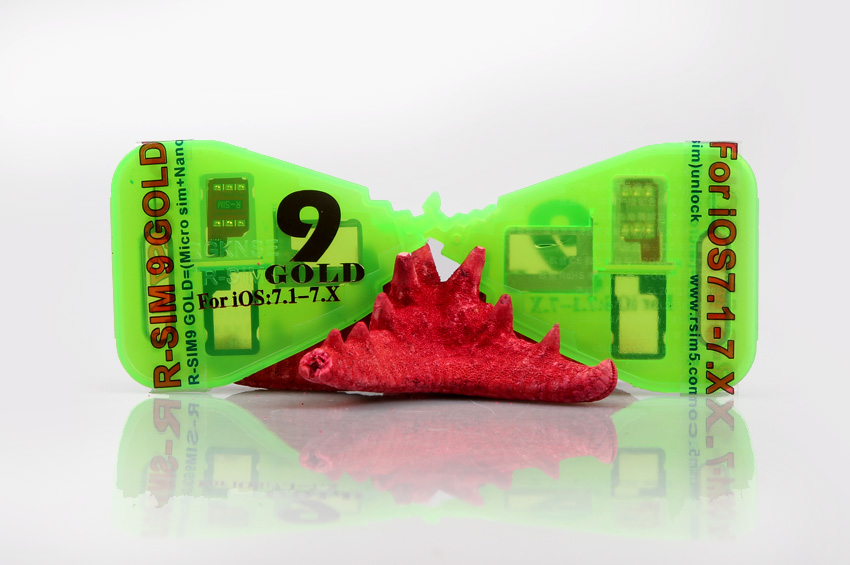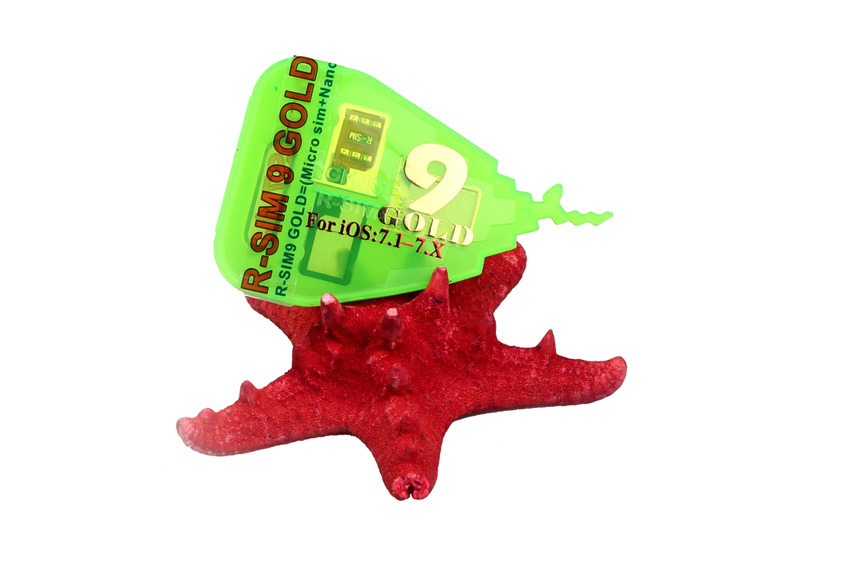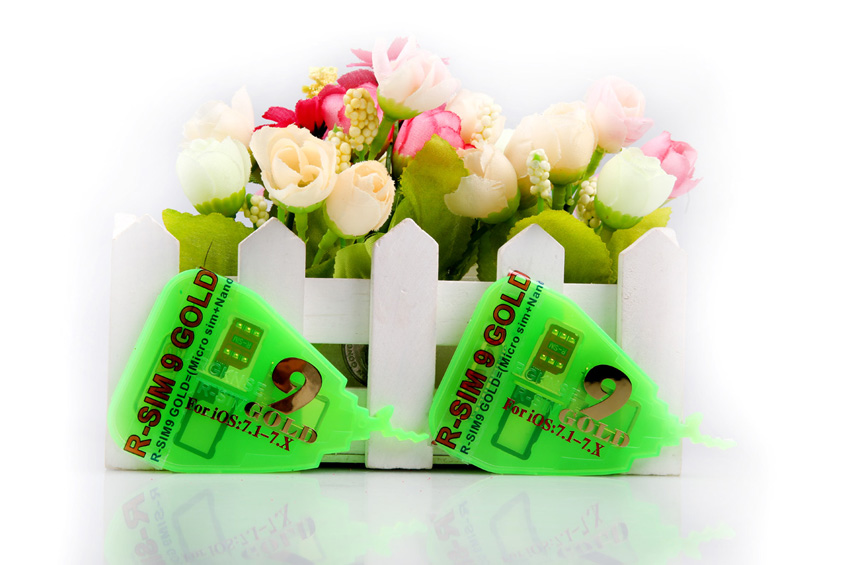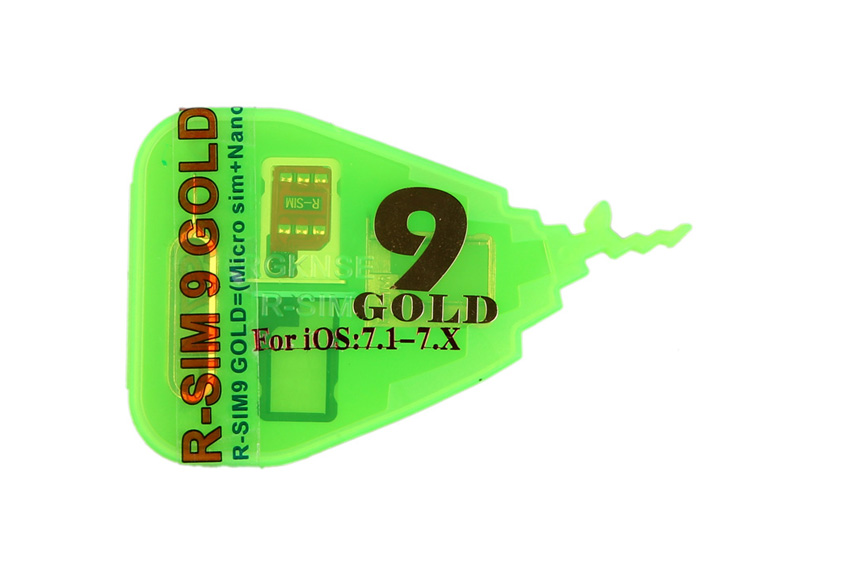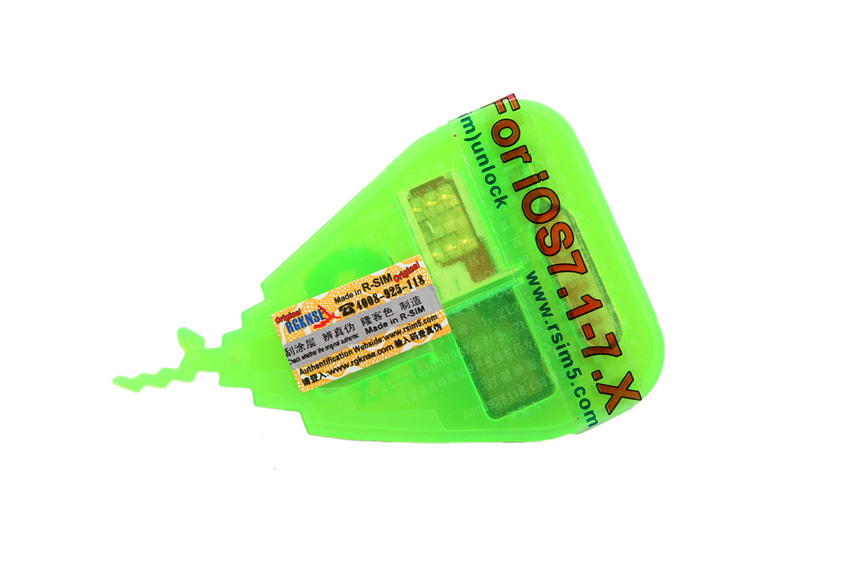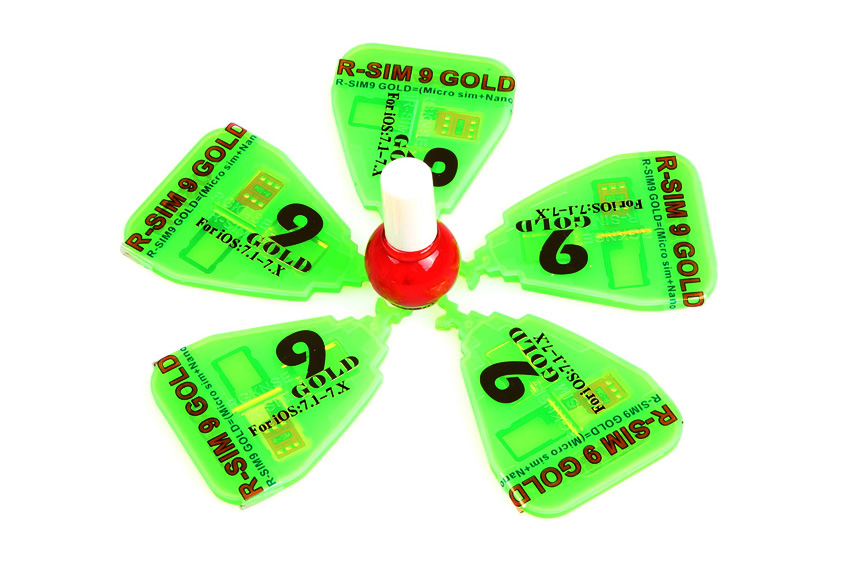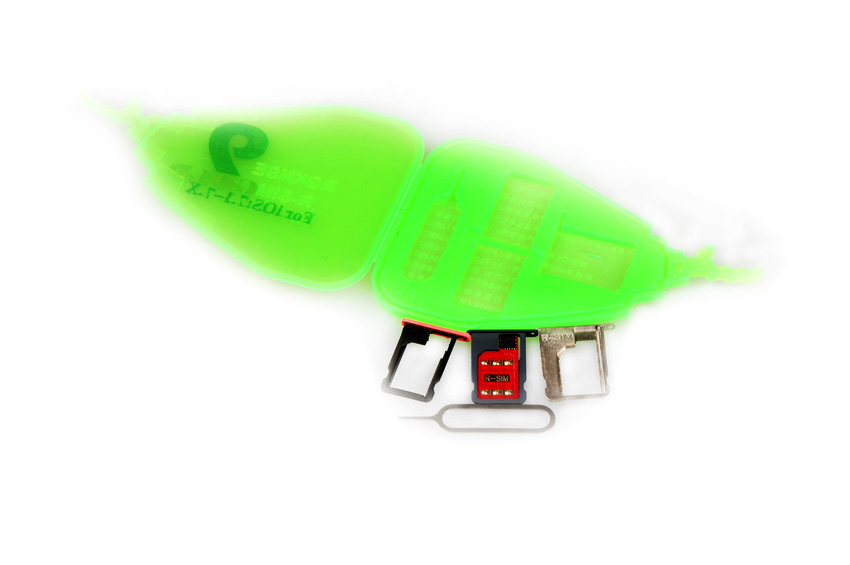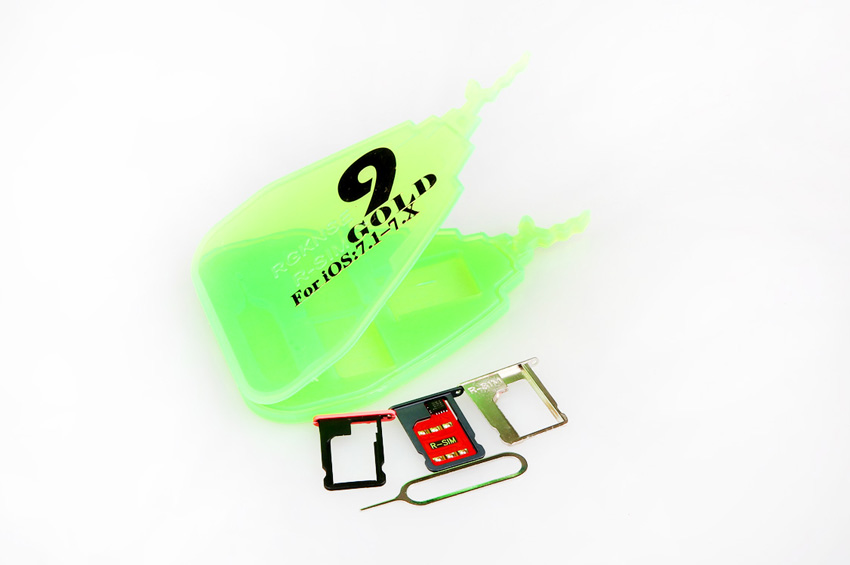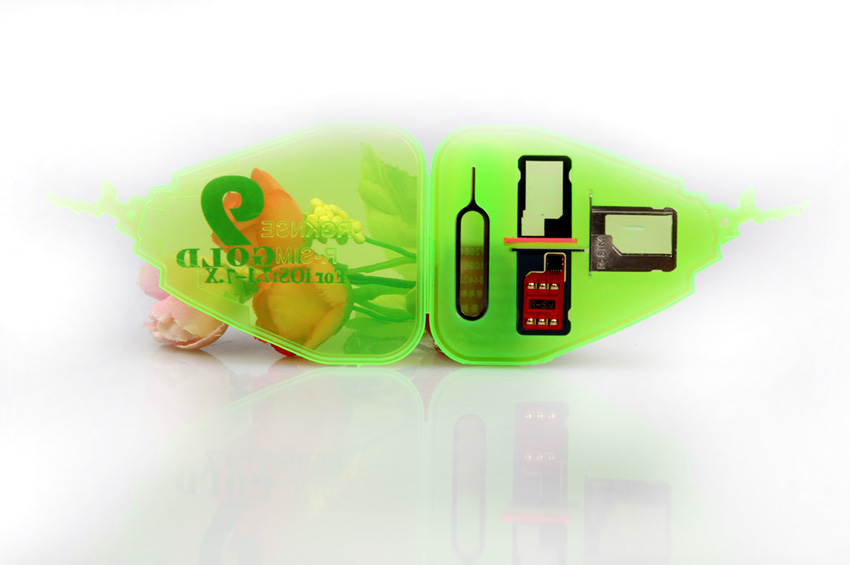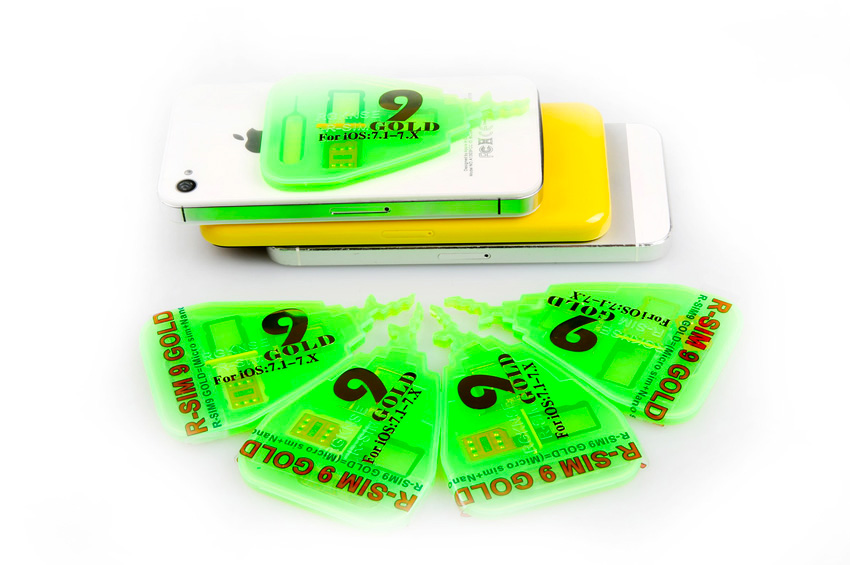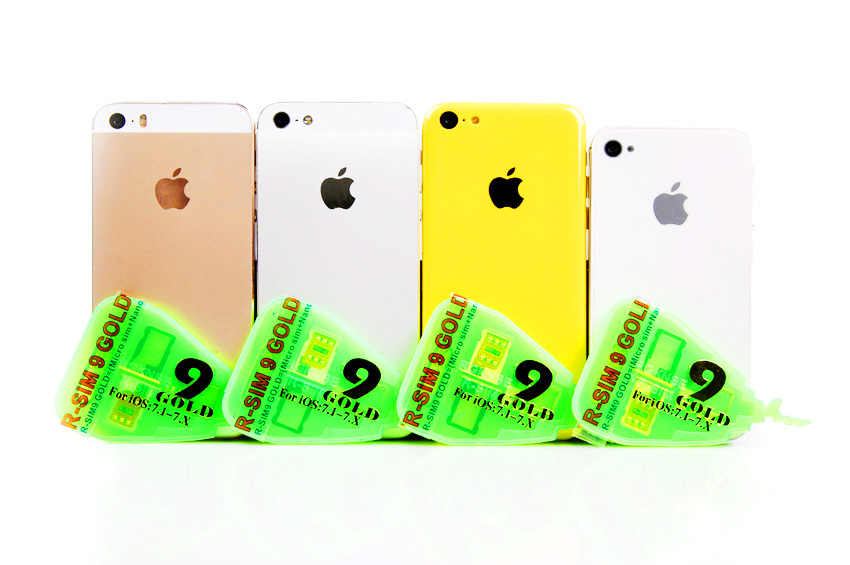 R-SIM9 GOLD product details:
Product Standards No.: Q/RKS 01-2013 (The only one brand which has the Legal certification in the area of unlock sim card in the world. )
EU CE Inspection certification No. : POCE13032714ECE,
EU RoHS Inspection certification No. : POCE13032726BCR (The only one and the frist one brand which pass the CE and RoHS certification in the arear of unlock sim card in the world.)
The product patent No. : 1. The SIM Tray: ZL201230569575.7 2. The SIM adapter: ZL201230569609.2 3. The chipset integrated Soft PC Board: 201330084422.8 (these patents including all the patent in the R-SIM Mini except the sim pin. )
There are some fake R-SIM 8 and R-SIM 9pro in the market, all of them are infringement act, Hope customers will monitor and report! Our lawyer will obtain the evidence according to law and investigate and affix legal liability.
Complaint and After-Sale Service hot line: 4008925118
Country / Region

Operators

Carrier code 1

Carrier code 2


美国(USA)

AT&T2

3104101




Sprint

5S/5C 3101201

3112300 cspire


3160100

iphone5 3101200

Verizon Wireless

2040438(CHN Telecom)

cspire 3112300

T-Mobile

3102600

3102605

Virgin

3101200

3160101

CGI

3113700




Cricket

2040400





日本(Japan)

au

4540492

iphone5 4405014

SoftBank

4402081




Docomo

4401020





加拿大(Canada)

Bell

3026103




Fido

3023703




Rogers

3027204




Telus

3022200




Virgin

3026102





英国(Britain)

3

2342091




O2

2341091




Orange

2343301

2343320

T-Mobile

2343091




Vodafone

2341590





德国(Germany)

T-Mobile

2620125

2620608

Vodafone

2620208





法国(France)

Bouygues

2082031




Orange

2080131




SFR

2081031





澳大利亚(Australia)

Optus

5050234




Telstra

5050134




Vodafone

5050379





西班牙(Spain)

Movistar

2140731

2140785

Orange

2140333




Vodafone

2140130





瑞典(Sweden)

3

2400232




TELE2

2400700




Telenor

2400885

2400680

Telia

2400100





瑞士(Switzerland)

Orange

2280300




Sunrise

2280200





爱尔兰(Ireland)

O2

2720231




Vodafone

2720161





波兰(Poland)


Orange

2600300




T-Mobile

2600200





匈牙利(Hungary)

T-Mobile

2163000




Vodafone

2167000





奥地利(Austria)

Orange

2320588




T-Mobile

2320328




A1 Telekom

2320111





韩国(Korea)

olleh

4500818














菲律宾(Philippines)

Globe

5150201